Call our 24-hour toll-free number to speak to a Cradle counselor:
800-CRADLE4 (800-272-3534)
Or, fill out our online form  and we'll email you back.
Your information will be kept confidential.
The Cradle is the only adoption agency in the country with an on-site nursery: a safe, neutral place for infants to stay while their parents take the time they need to decide if adoption will be the plan for their child. This temporary, nurturing environment is made available at no cost, regardless of the parent's decision.
Staffed with experienced licensed nurses and infant aides, and with the support of dedicated volunteers, the Nursery provides quality care to all infants entrusted to the care of The Cradle. This nursery is licensed to care for up to 20 infants at a time.
Every baby that comes into our care is seen by a physician and our Medical Director is available whenever needed; a nurse and infant aide are on-site at all times. Staff spend time getting to know each baby, providing stability as well as noting individual babies' sleeping patterns, eating habits, likes and dislikes. They then pass this essential information to the families bringing the babies home.
Services for Birth Mothers
Illinois Adoption Law dictates that a mother may legally consent to a voluntary plan of adoption no earlier than 72 hours after the birth of her baby. The decision to relinquish parental rights of a child is final and irrevocable once legal documents are signed, and The Cradle knows this decision takes thought, time, and a great deal of love and consideration.
The Cradle Nursery is a safe place for the baby to stay until you are legally able to sign legal documents, or if you need more time to think through your decision. For support, call our Helpline at 800-CRADLE4 (800-272-3534) or email helpline@cradle.org.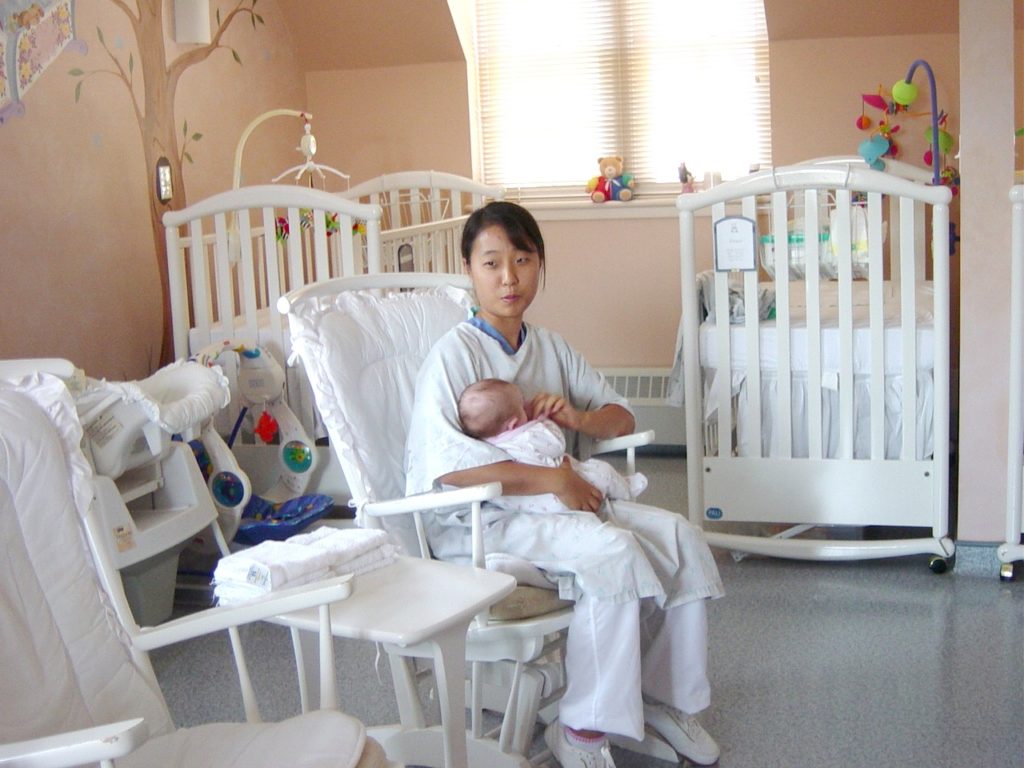 Do you live in Indiana? Chat with your case worker to find temporary care options in your area.

The Nursery relies on private donations to operate. We are so grateful that gifts from Cradle supporters cover one of every four days of nursery operations.
We're available 24/7. All of your information is confidential