HI!
We're Robyn & Andrew. How much we appreciate your decision to learn more about us is hard to put into words but a humble thank you is where we can start.
If you choose adoption, we love the practice of openness but ultimately what you are comfortable with is where we will follow. Our love rests in each other and the growth that results from that level of trust. Including you and our child in that love is our number one priority on this journey.
This page is a glimpse into our lives growing up in loving families, exploring as we have grown together, and who we are today. Thank you again and again and again!
WHY ADOPTION
Below is a photo of Andrew's Mom (Bonnie) with her adoptive parents on the day she was adopted. This close experience with adoption has always influenced our decision to pursue adoption.
OPENNESS IN ANY FORM
Our goal through the practice of open adoption is to give perspective to questions that will inevitably come up in our child's journey through life. It represents many other things to us as well, such as sharing with our child what adoption is and how our family came to be because of it.
It also includes sharing with you. We will follow your cues as to how much communication you are ready for at any given time and will keep an open heart and understanding that what the openness looks like can change. Email, texts, FaceTime, calls, and visits are all forms of contact we are ready for.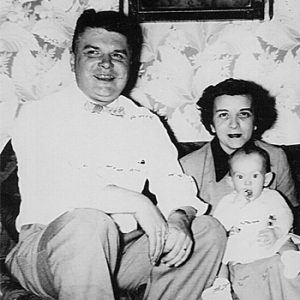 ROBYN AS A PARENT IN ANDREW'S WORDS
Robyn is the type of person that you want by your side at all times. She has a genuine kindness and happiness that I am in complete awe of. She can make anything fun that would otherwise be boring.
She loves ducks, Star Wars, Harry Potter, Jane Austen, fashion, cats, pretty much anything that relates to Disney, drawing and making things, warm clothes, the list goes on. I have grown into a better person because of her and I know that our child will as well!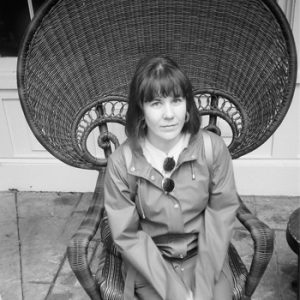 ANDREW AS A PARENT IN ROBYN'S WORDS
Andrew is a natural creative. He is a printmaker, photographer, painter, designer and illustrator. He has excitement for learning new things and sharing his findings with others. I have no doubt he will both be a creative inspiration and a teacher of new ideas to our child.
He has an astounding level of curiosity that ranges from fishing, to food, to golf, to furniture design, to collecting rocks. I can already picture him sitting on the ground with our child giddy with excitement trying to choose a new rock for their ever-growing collection!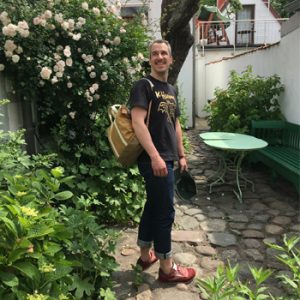 THANK YOU
We understand that the decisions you have ahead of you are not easy. Thank you for taking the time to get to know us. We deeply admire you for considering adoption and for believing in us as potential adoptive parents. If you so choose, we would be honored to be a part of this journey with you now and for years to come. From the bottom of our hearts, thank you!