We are Mike, Taryn, Charlotte, and Yoshi. We hope you consider us as a part of your adoption plan. We understand this is a brave step in your planning, and thank you for taking the time to get to know our family. We'd love to get to know you better through The Cradle.
Our Story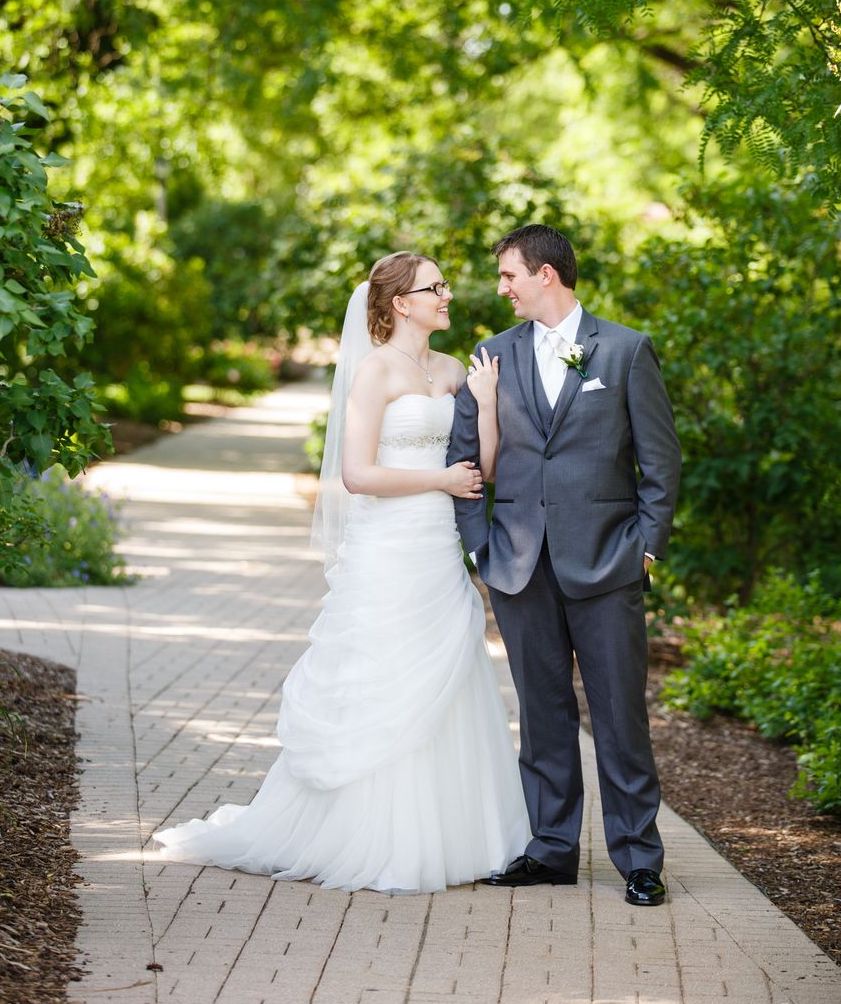 Mike and I met in 2010 at a mutual friend's wedding. We didn't quite know it then, but that night changed the rest of our lives. We started dating shortly after, and spent the next year completing our degrees in Engineering (for Mike) and Nursing (for Taryn). Mike proposed in December of 2012 and in June of 2014 we were married. We grew our family with the addition of our dog, Yoshi, in September of 2014. When we started planning to expand our family with children, we knew we would need to take a different path to parenthood than we originally expected due to infertility. This lead us to the adoption of our daughter, Charlotte, in January 2021. Parenthood has been an amazing journey for us, and Charlotte has filled our lives with an unconditional love we never could have imagined. We know from this we would love to give her a sibling, and complete our family.
Michael, according to Taryn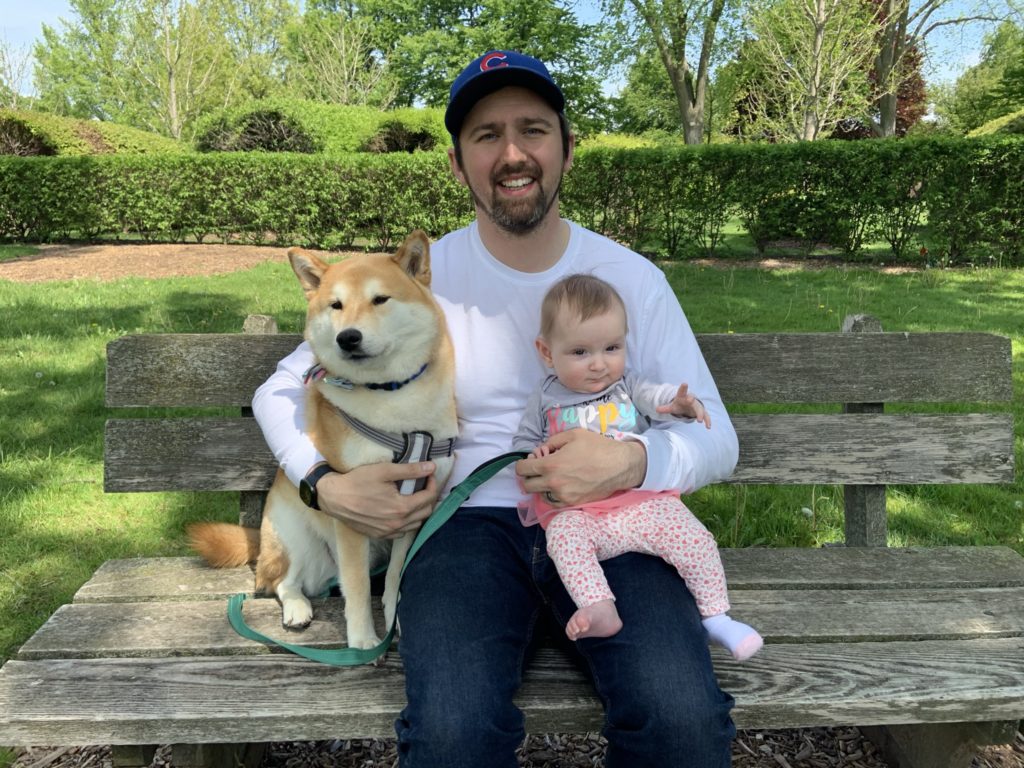 Mike has always been very sure of every step that has been made in his life. From becoming an engineer, to picking out his "dream car" a '91 Ford Mustang, to even dating me, he just knows what he wants. Being a dad has always been something he has wanted to do as well. Since Charlotte entered our lives, he has become a steadfast father who loves nurturing his family through his work, playing "monkey" and hide and seek with Charlotte, taking us on family trips, and (his favorite) ice cream dates to dairy queen.
On a more serious note, he is very down to earth and is always willing to stop everything to help family and friends. Mike's life growing up was filled with challenges due to his parent's divorce and frequent moving (he went to 3 high schools!). This has made him to be very flexible and open to change which is a quality I admire in him.
We've always known that we would love two children, and look forward to opening our hearts and home to a sibling for Charlotte.
Taryn, according to Michael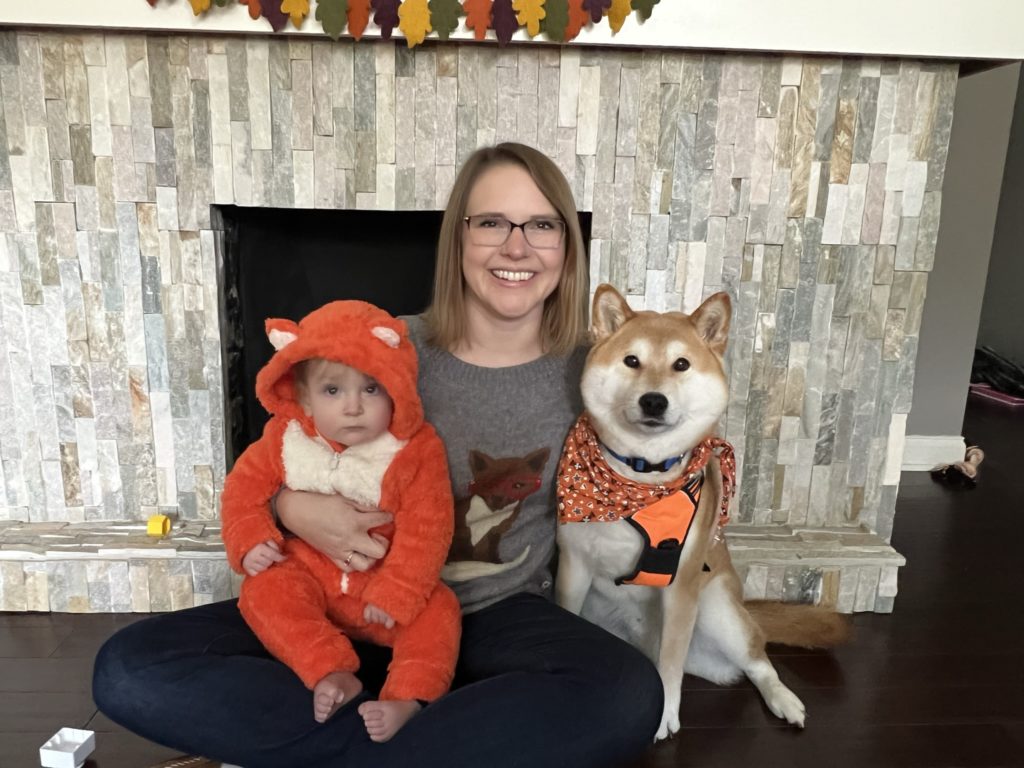 The moment I met Taryn, I knew we were meant for each other. I fell in love with her smile and beautiful brown eyes, but her personality is her most amazing trait. She always knows how to make me laugh, supports all of my dreams and aspirations, and is truly my partner-in-crime for life. Her ability to care selflessly for others is unlike anyone I've ever met, It's truly something I admire about her. She has a natural talent as a nurse and a mother. Taryn was diagnosed with cancer at the age of 13. While she has been long cured from that, it is part of the reason we have pursued adoption. I am truly blessed to have a woman like Taryn by my side throughout life's journey.
Taryn has been doing an excellent job raising Charlotte to be a sweet little girl. I hope Charlotte inherits Taryn's charm and empathy for others.
Why Open Adoption?
We have an open adoption with both of Charlotte's birth parents. We get to share her life with them through texts, pictures, and visits. It has been great to be able to update them on her growth, and they're an invaluable part of her life story.
If adoption remains your plan, we'd love to include you, and look forward to hearing what type of openness you'd like to have with us. We hope that our child can know where they come from, and have an outlet for any questions that may arise throughout their life. However, we know that involvement and level of communication may change over time. If you're not ready for contact right away, we will leave updates for you at The Cradle with updates regarding the little one.