Welcome! Thank you for looking at our profile. Our names are Mesmin and Michael, and we have always shared the desire to build a family that is full of love, support, and happiness. We hope that this little look into our lives gives you a bit of an idea of the type of home that we might provide.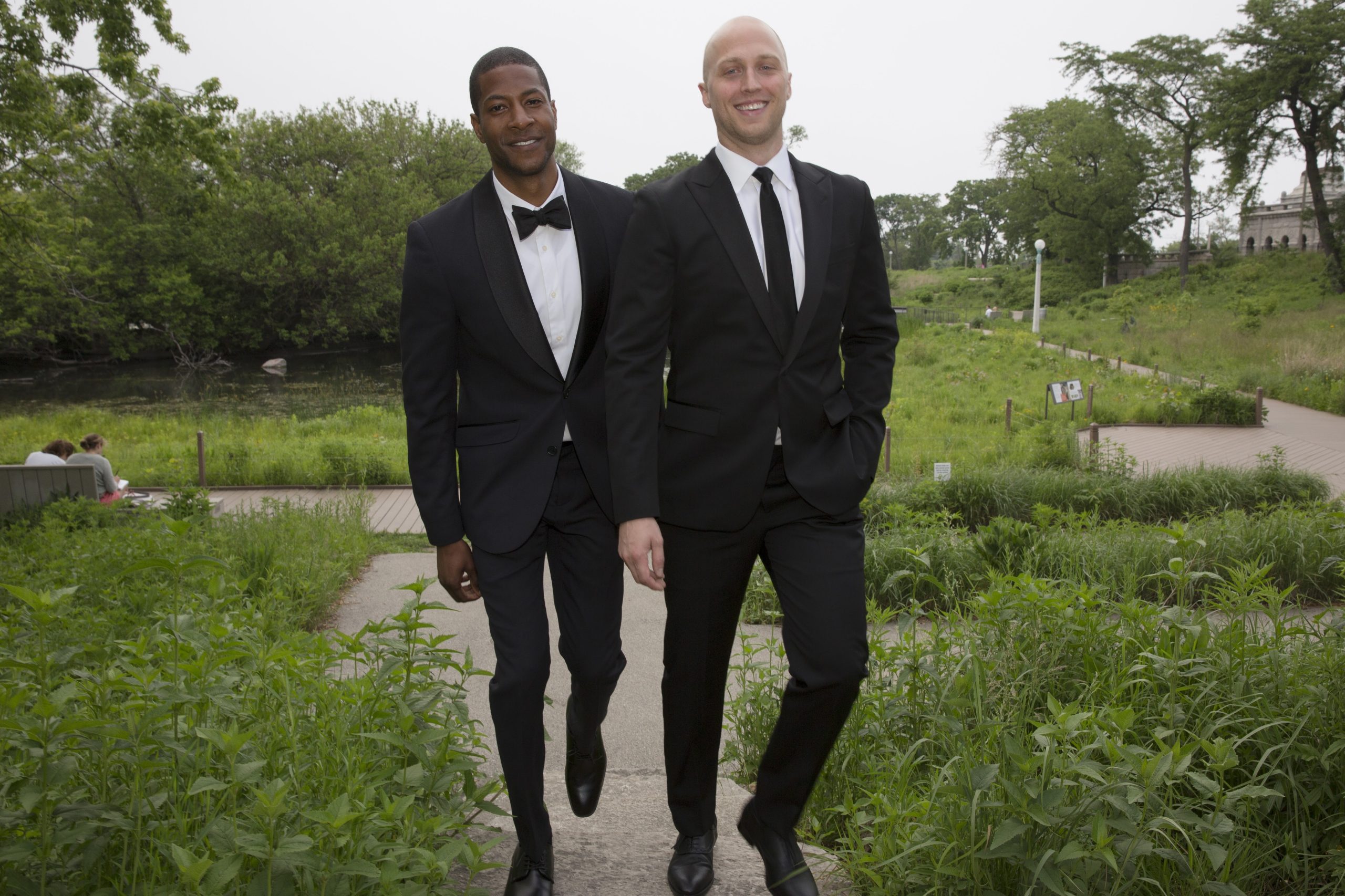 Our Story
We met over twelve years ago out and about in Chicago, and we are very grateful for the life that we have built together. Michael's passionate personality and sharp sense of humor complement Mesmin's calm and thoughtful disposition. We recently celebrated our eighth wedding anniversary, and we look forward to having children in our family.
What We Care Most About
We both have large and close knit extended families, and we have felt very lucky to have all of their love and support in our lives. We have also both devoted our lives to kids and education. Michael was a science teacher and is currently an elementary school administrator, while Mesmin also works in education as a college professor. At this point in our careers, we focus on finding ways to share our ideas about how to improve opportunities for kids all over the country.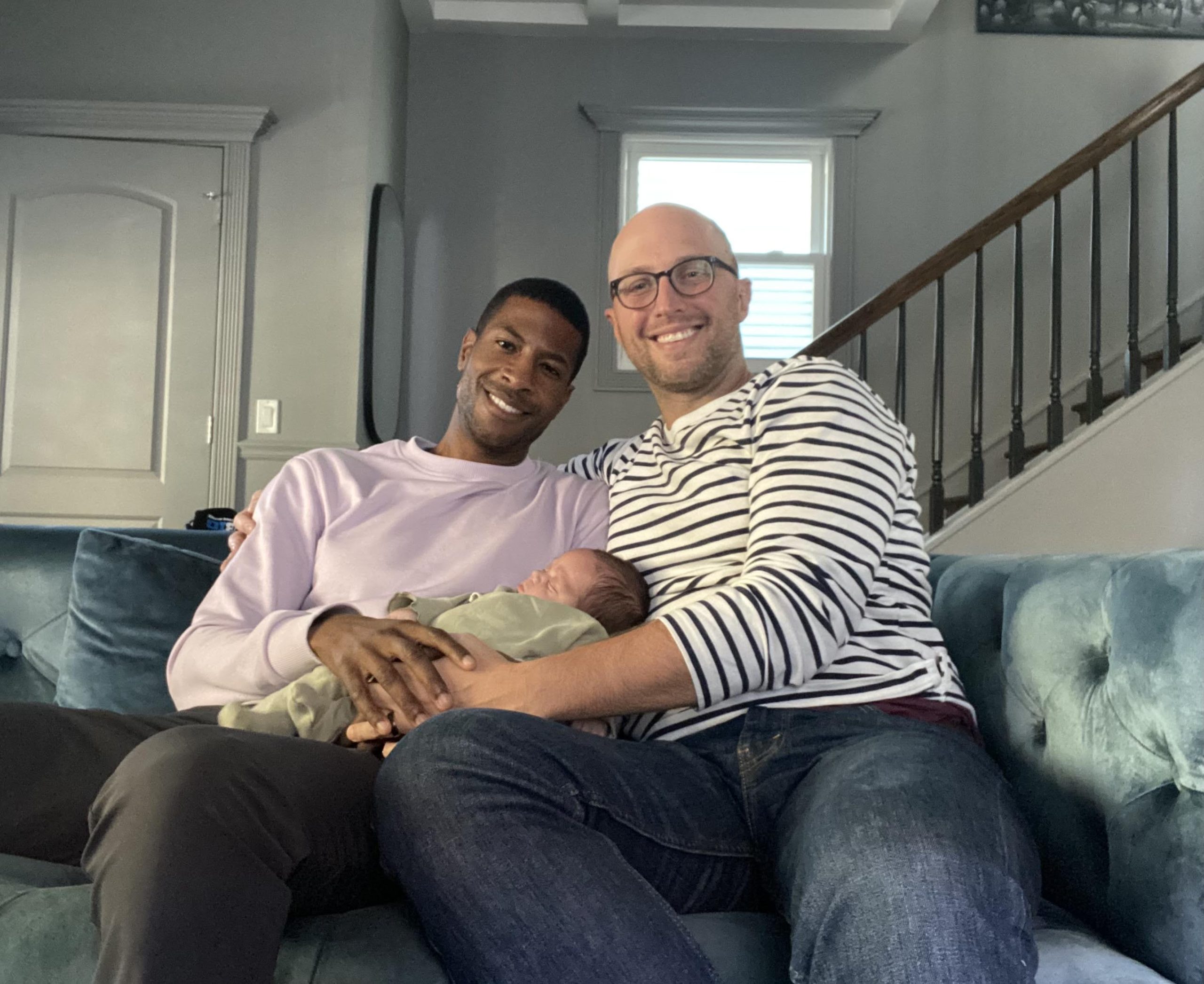 Lucien
In 2021, an incredible gift came into our lives when we adopted our son, Lucien, from the Cradle after a four-year long journey. We always knew that we wanted to become parents, but we could have never predicted the amount of joy and love that he has brought into our lives. He is an enthusiastic, affectionate, and inquisitive little guy, and we know that he will make a great big brother.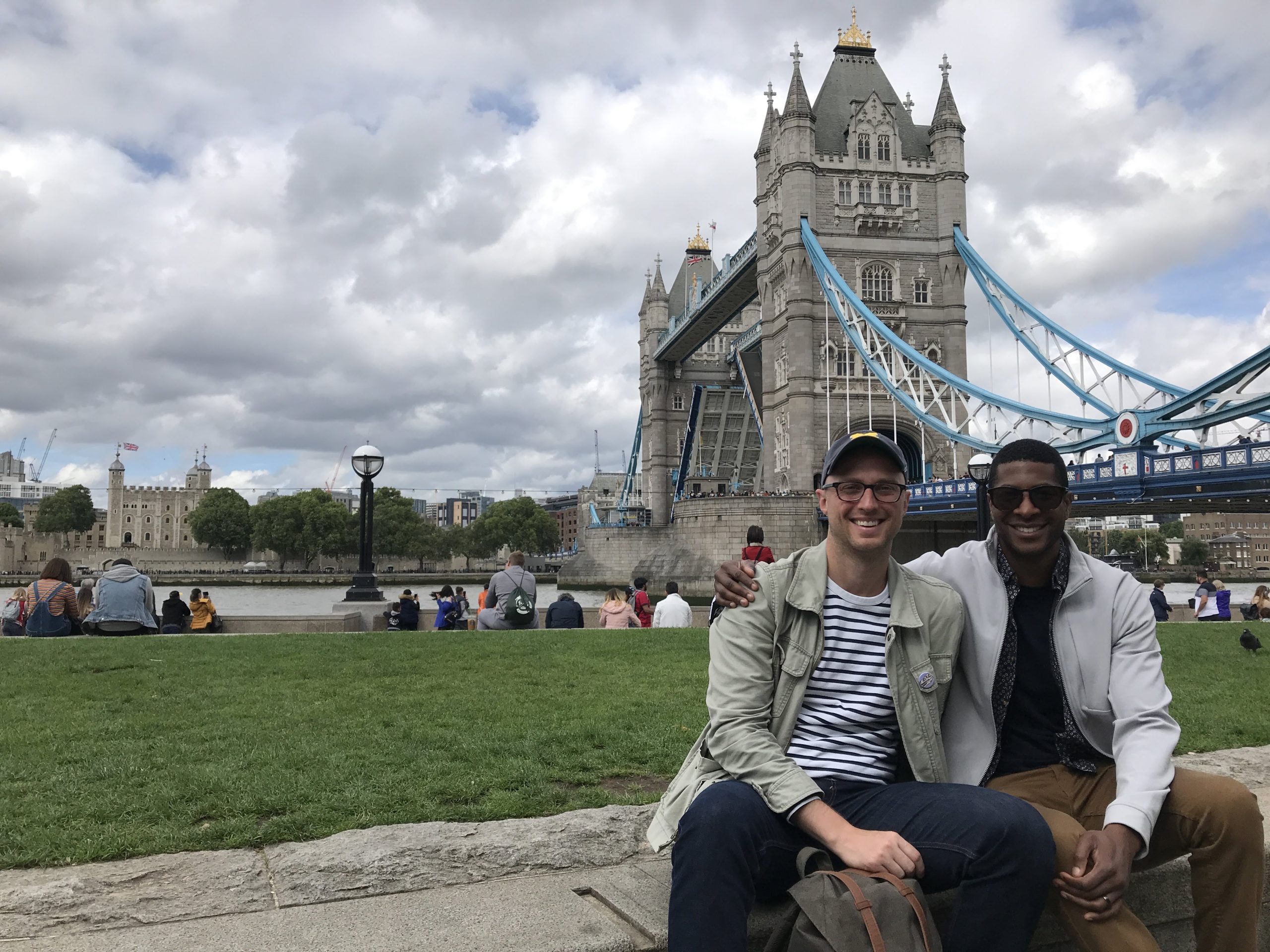 Home, Community and Openness
Recently, we bought our historic dream home in the Edgewater neighborhood. It is a diverse community where we feel safe and comfortable. At home, we do a lot of cooking together, movie nights, working on Michael's garden, or slipping out for a nice walk or bike ride to the beach.
It has been great to be able to host gatherings around the piano, celebrate birthdays, and make new holiday traditions. Plus, our parents are always ready to take over the extra bedrooms from time to time to babysit and share all of their wisdom with us.
We know that this process has its challenges for everyone involved, but we believe that the Cradle's tradition of openness provides a range of options and possibilities to help us surround a child with as much love, security, and opportunity as possible. We feel very open to many forms of potential contact including exchanging photos and updates, keeping in touch through phone and email, and planning visits. We are glad that you have found the supportive community that the Cradle provides, and we sincerely hope that there is clarity and peace in whatever road lies ahead for you.