Hello!
Thanks for stopping to take a peek into our world. We are Ben and Kim and with our daughter that makes three. We know this is a very brave first step for you and we wish you strength and love in the coming days.
We invite you to learn more about our family.
Our Story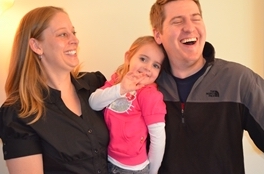 Our Adoption Journey
We met in college and were married soon after. We both have very similar personalities and like to be physically active. Whether it is camping at Devil's Lake, hiking at Starved Rock, having a picnic near Lake Michigan, or playing tennis at our local courts, we just really enjoy spending time together.
In 2008 we adopted our beautiful daughter, Aubrey through The Cradle. We have an open adoption relationship with our daughter's birthparents. Our relationship has changed year to year as each member of the circle has grown. It has been a wonderful relationship that we respect and have learned to protect because of the importance of our birth-adopted family. It all begins and ends with the love of a child.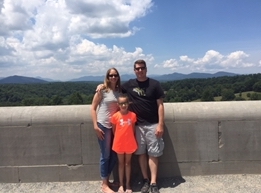 Our Family
Both of us grew up in small towns and have large extended families. The majority of our family members live within 6 hours of us so we really get to take advantage of being so close and spending quality time together.
When Aubrey was born it turned our world upside down and we feel so fortunate for being selected as her adoptive parents. As a family, we spend time together playing sports, watching movies, visiting local museums, fishing, biking, swimming, hiking and traveling.
Our Vision for Expanding our Family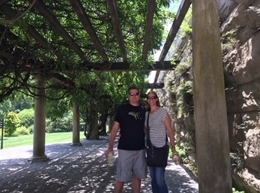 Our family and friends are excited that we are planning to expand our family a second time through adoption. We live in a small, laid-back community and our home is located in a cul-de-sac in a kid-friendly neighborhood. At last count, there are approximately 30 kids on our street.
We look forward to afternoons when we can walk down to the neighborhood park and push our child on the swings. We look forward to riding our bikes down to the local fields to kick the soccer ball around. During the summer, we look forward to visiting a local lake to try our luck at fishing and having a lemonade stand in our front yard. There is an endless list of things we can't wait to experience with another child.
We thank you for taking the time to learn more about us and our family. We know that this is a difficult decision for you and we want you to know that if we are chosen then we will be happy to develop a relationship that is comfortable for you.
Thank you,