Hi! Welcome to our Cradle profile.  We hope this page (and our book) gives you a glimpse of who we are as a family. Chris and I can't wait to grow our family through adoption! This has always been part of our family-building plan and we're grateful to be able to start this process with The Cradle. We're excited to do fun activities together, take trips to Disneyworld, attend baseball games, or visit family. We are supportive of open adoption and will honor the level of openness you choose.
Our Story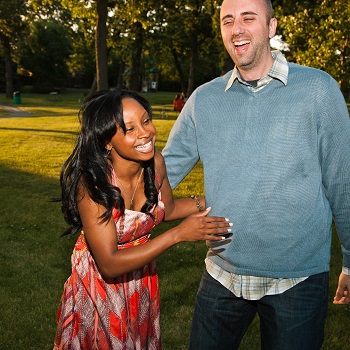 Our Story
We met at work in downtown Chicago during the summer of 2008.  Within a month of us meeting each other, we decided to go on a date. From there, our relationship continued to grow, even as we dated long-distance for the next six months. We continued dating for a few years and married in 2012.
In July 2021, we welcomed our son Cameron (aka Cam) into the world. Cam is truly a joy to have and we know that he's so excited to be a big brother! It was definitely a challenge to become new parents, but we have learned so much and have really enjoyed this new life chapter.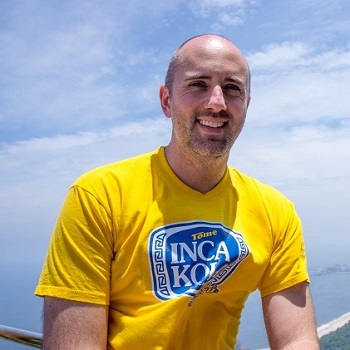 About Chris
I was born and raised in the western suburbs. My family is small and tight-knit; I have just one sister, who is one year younger than me and one niece. Also, my parents live pretty close by, just 5 minutes away, and can't wait to welcome another grandchild!
I used to work on my 1979 Trans Am car a lot or relax playing video games, but my favorite thing to do now is be a dad! I love spending time with Cam and really look forward to all of the family activities that we will embark on together.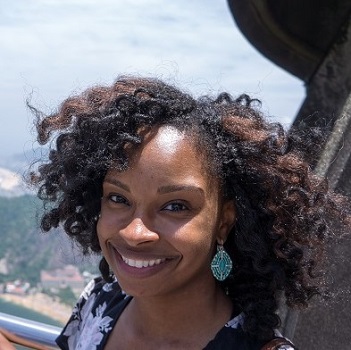 About Jocelyn
Opposite of Chris, I have a pretty large family! I have 2 older brothers and a host of cousins! I also have two nephews who are amazingly adorable. I'm really close to my family, texting and talking to my parents and brothers on a daily basis. Raised in the South Shore area around many family members, most of my family still live on Chicago's south side.
Adoption has always been part of our conversation ever since Chris and I started talking about kids. I absolutely love being a mother and am so excited to expand our family this way. Creating new traditions with Cam and another little one is something I really look forward