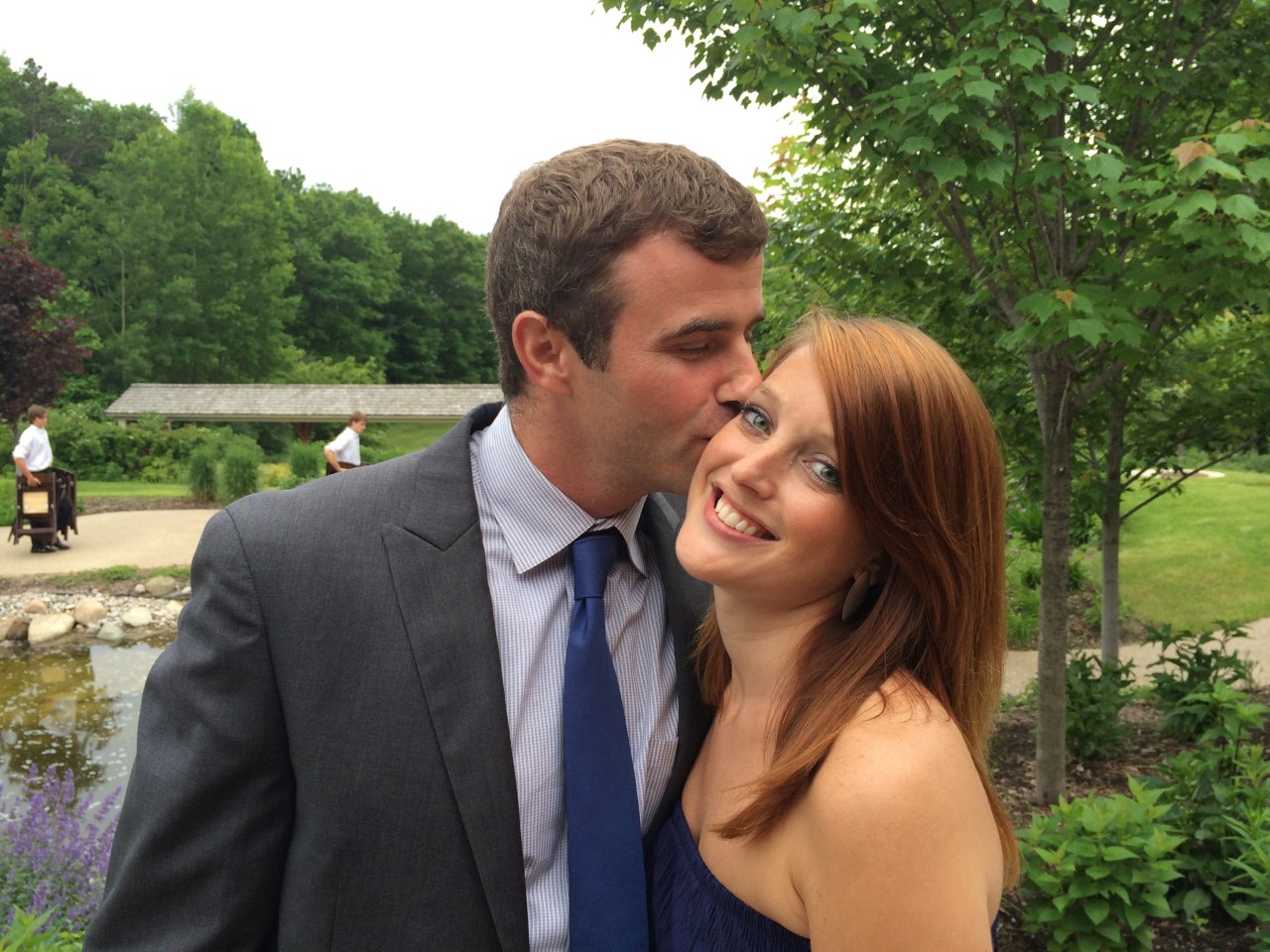 Before we get started, we just wanted to take a moment to say thank you. We can only imagine that this is a difficult journey for you and that seeing all these different profiles is really tough. No doubt this will be an incredibly hard choice for you to make. No matter what you ultimately choose for your baby, please know that we appreciate the time you take to look through our profile.
This is Us
Hi! We're Rachel and Jamie, a fun-loving couple ready to start the exciting journey of raising a child together. We've been together for over a decade now and have had an awesome time traveling the country (and world!) on the road to settling down back in Chicago where it all started for us.
How We Met
We both grew up in small, Midwestern towns and had a series of adventures that eventually brought both of us to Chicago on our own. We didn't actually meet in Chicago though. On January 25th, 2009, one Sunday evening waiting at a gate in the Las Vegas airport, Jamie looked over at Rachel and she smiled. He quickly made up an excuse to go sit next to her and strike up a conversation. We didn't stop talking the whole flight, which probably annoyed a lot of hungover people coming back from Vegas on a Sunday evening. We exchanged numbers and went on our first date and soon realized we'd each found our partner for life.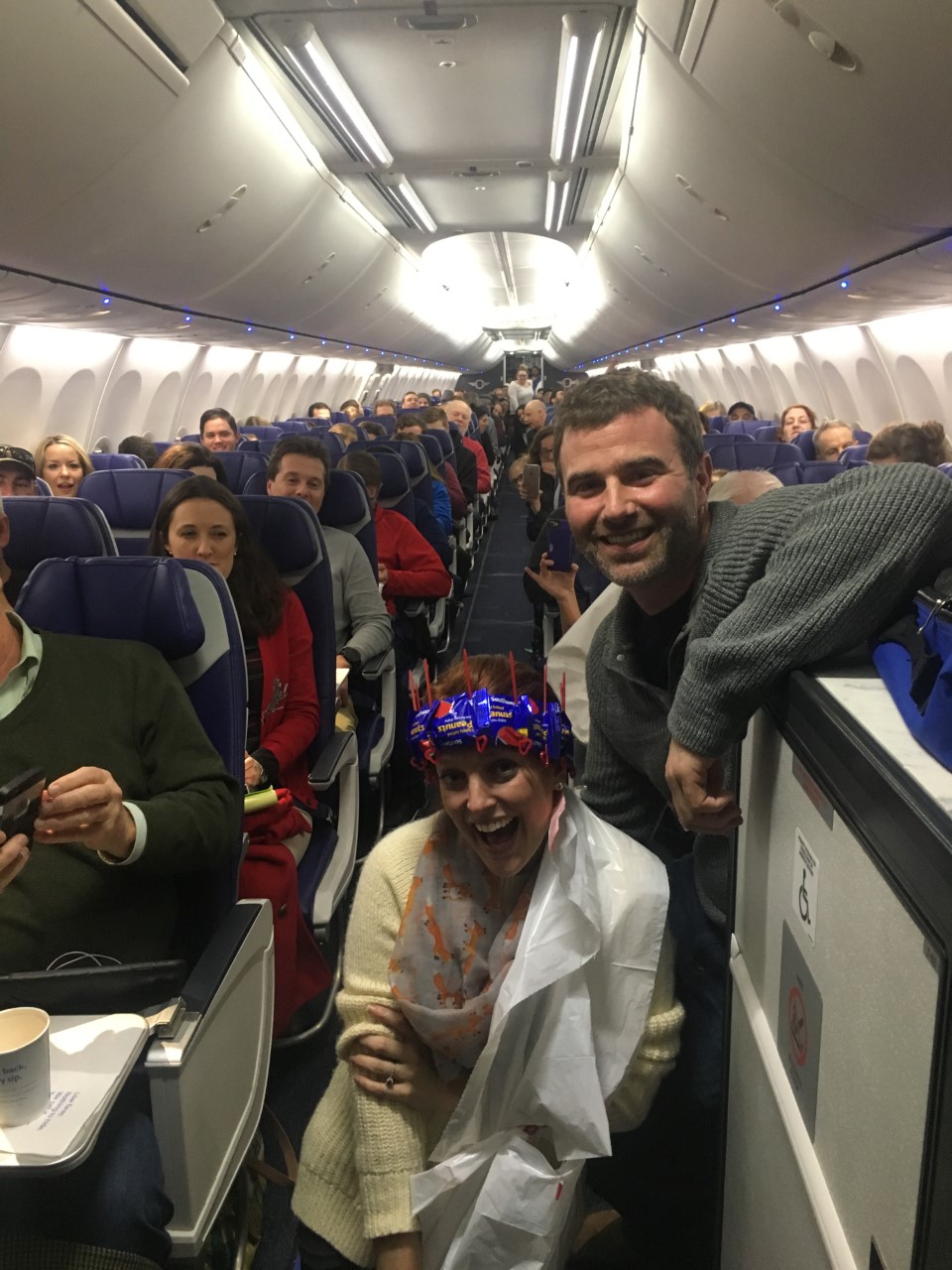 Making It Official
On January 25th, 2017, on the 8th anniversary of meeting each other on a plane, we made our partnership official and signed our marriage license on a Southwest flight. The flight attendants even threw us an impromptu ceremony! We later had our family and friends come stay at and around a humongous cabin where we had a four-day celebration emphasizing the thing we feel is most important, the people in our lives.
Now, here we are.
Our life in Chicago
We are lucky to be surrounded by friends in Chicago and family nearby. Rachel works as the director of development, raising money for a community organization that sponsors various programs to help kids in lower income neighborhoods. Jamie is a pediatric cardiologist who works in an intensive care unit taking care of children with heart disease. We make a point to spend time together in our everyday life and, as often as possible, on the road to places all over the world.
Since meeting a decade ago, we've lived together, we've lived apart, we've travelled, we've been through fights, compromises, family deaths, and the joy of getting two cats – The HipHopopotamus and Fireballs MacNamara. It has taken time to learn to be the best partners we can be for each other. We are still learning, but we've also become better, kinder, and more understanding. Most importantly, we are ready to start our family and share our love with a new Baby.
Open Adoption
We know that Open Adoption is the right choice, even though we know parts of it will sometimes be hard for both you and us. No matter how life unfolds though, we'll be committed to helping Baby understand his or her story and to feel connected to you. Jamie has a unique experience with this. He always knew he was adopted, but the closed adoptions in the '70s meant that he didn't know anything about his birth parents. In 2014, he became curious about his birth mother and eventually was able to find her. Over the past few years, they've gotten to know each other through letters and visits. Watching their relationship blossom has been such a cool experience – they are so alike in many ways. He feels enriched to have her in his life and to learn about his birth family and heritage.
Why Rachel will be a great mom (by Jamie)
Rachel is a very caring person who is also uncommonly kind. She has always been a caregiver as she helped raise her siblings. Her niece and nephew have spent so much time with us that Rachel is like a second Mom. In college, Rachel stayed close to her grandparents when she could have gone off further to school so that she could help take care of her ailing grandfather.
Part of why she is such a good caregiver is her impressive sense of intuition and empathy which allows her to form deep connections with people she has just met. I don't know how many times she has met old friends of mine and, after one dinner, she tells me things I never knew about them. I think that will be so important as a mother to be able to sense what a child is feeling be able to put those feelings in to words.
Why Jamie will be a great dad (by Rachel)
I have no doubt that Jamie will be the most fun dad in the whole world. He has an energy and zest for life that I've never seen in another human being. Sometimes it's tiring just watching the pace with which he vigorously pursues life! But that's exactly what's going to make him a great dad – someone who will get down on the floor and play with the kids, take them on endless trips to the park, and find fun, unique things to keep everyone entertained.
One of the more surprising things about Jamie, though, is his sensitivity. The man cries at literally every tv show that depicts core themes like true love, or close families, or bravery. Jamie is so ready to have the big, warm, stick-by-each-other-no-matter-what family. He'll be the dad who attends (at cries at) every sports game or school performance. He'll no doubt embarrass the heck out of our kiddos, but they'll love it in the long run.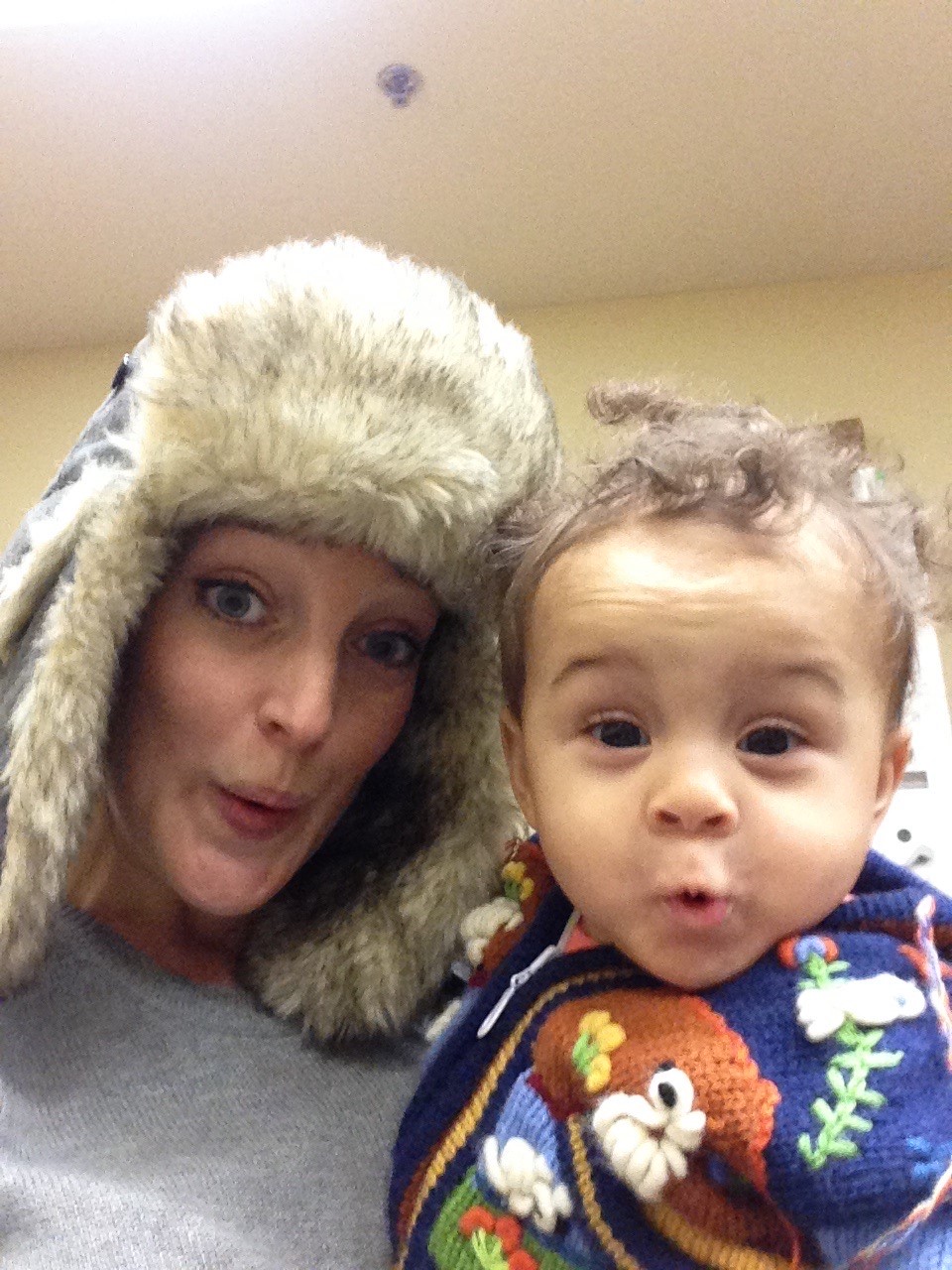 Adopting a Baby of a Different Race
We know that adoption can often lead to a transracial family. To be honest, we are not only feel prepared to welcome a baby of a different race or background, but we are excited to grow an already diverse extended family. We've been blessed with a huge network of family and friends rich in color and culture. Most of Rachel's nieces and nephews are half Black or Latino, and many of our friends are racially diverse couples having children. We know it will be important for Baby to understand their heritage and to see themselves in the people around them, and we are committed to learning about their race participating in their culture as a family.
Our Home
We own a two-level, 4-bedroom condo in Wicker Park that we love. It's got big open spaces, which are great for kids to play in (Rachel's nieces and nephews come to stay for a week at a time and, so far, approve), and it comes with several outdoor decks. There are also several great playgrounds nearby.
One of our favorite things about our home is it that it was fairly plain when we bought it, which meant Rachel got to design and decorate our dream space with the help of her incredibly handy, master craftsman dad. We managed to turn a blank, modern (kinda cold) space into a warm, inviting home filled with fuzzy blankets, lush colors, and lots of natural elements. It's such an active home now – we constantly have people over and many of our friends and family have enjoyed staying over for long visits. It's important for us to have a house filled with fun and laughter and we feel really lucky to have the space to be a hub for friends and loved ones. We're even more excited to welcome Baby and start our family here.