We can only imagine the difficult choices you are facing, and we are so grateful that you are considering adoption and taking a moment to read this. You are incredibly brave, and you will make the best choice for you and your child, no matter what.
Our Story
We met by volunteering together with a mentoring program for high school students. We were aware of one another for at least a year, but things didn't get going until we started talking at a karaoke fundraiser (Bridgid sang the Fugees, Jack sang Sublime). After two years of dating, we got married in October 2015. When we decided to start a family several years ago, we never thought it would be so challenging. Our journey toward parenthood has included numerous treatments and painful losses. When it became clear that creating a family this way wasn't working, we realized that having a biological child didn't matter to us. What mattered was just becoming parents. We gladly left all those treatments behind and began exploring adoption. From our very first information session, we felt full of hope. Now, along with our dear families and friends, we're so excited by the possibility of starting a family through adoption.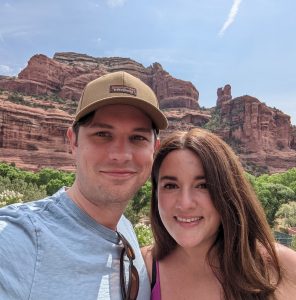 About Jack, from Bridgid
One of the first things I noticed about Jack, besides his handsome face, is that he's an old soul. He's a deep thinker, super smart, and curious. Jack is always reading or listening to podcasts to learn new things, and he approaches everything with thoughtfulness – work, friendships, and (hopefully soon) parenting. He's also a great listener and always makes me feel supported and accepted for who I am. We can be silly together. We tease each other a lot. We are truly best friends.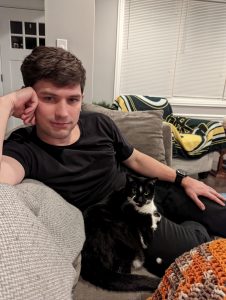 About Bridgid, from Jack
Bridgid and I have a lot of complementary traits, and a lot of my weaknesses are her strengths. I really respect Bridgid's intelligence; she has an emotional intelligence that I hope one day to match. I admire Bridgid's patience, especially around children, teenagers, and young adults. She really takes the time to put herself in their shoes and to see the world the way they do. It is a skill that I think a lot of adults lose as they get older. But I think more than anything, I love Bridgid's laugh and her sense of humor. She is a goofball like I am.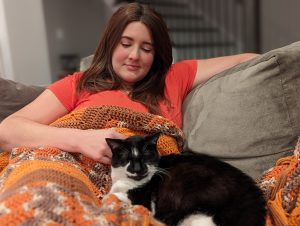 Our Home Life
Our neighborhood is known for its incredible diversity, which is one of the things we love most about it, and we're surrounded by families and small businesses. On one block, for instance, you can find a Mexican grocery store, a Middle Eastern restaurant, and a Korean bakery. We also love our proximity to nature. Not far from us is a forest preserve, which is perfect for picnicking and riding bikes on the trails. There are also several city parks nearby with playgrounds, pools, sports, and movies in the summertime. We imagine enjoying all of this with children one day.
We have a wonderful, supportive group of friends and try to spend as much time with them as possible. Many of them have children, so we enjoy backyard BBQs and beach days in the summer. We also try to take advantage of all our city has to offer, like art and music festivals, theatre, and incredible dining. At the same time, we cherish our time at home: cooking together, watching movies, and playing with our sweet and funny cat, Tommy Lee Jones.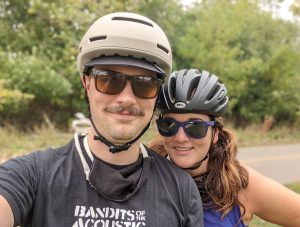 Video
Parenting and Openness
It has been our dream to become parents for many years now, and we promise to provide a home full of love, security, and fun. We're looking forward to instilling in a child the values of kindness, persistence, and responsibility to others. We will encourage them to explore their interests and nurture their talents, whether that's in athletics, the arts, science, whatever! We hope to raise a child who cares about giving back to their community and sharing their gifts with the world, whatever those may be.
Throughout this process, we've learned so much about open adoption and how special the relationship can be between a child and their birth family. We want to honor that relationship. If you choose adoption, your child will hear how much you are respected and admired in our family and that their adoption plan was made out of great love and care. Depending on your comfort level, we will embrace sharing photos, drawings, letters, milestones, and visits over the years. More than anything, we promise that your child will always know how much you love them.
Sincerely,