Greetings! We appreciate that you are considering us as potential parents. We can only imagine the feelings you might be having as you explore the possibility of adoption. We have all sorts of feelings ourselves. Adoption is a new experience for us, and this will be our first child. We hope this profile helps you get to know us a little bit.
– Heather and Matt
How We Met
We have been together since the fall of 2014. We met online, in a roundabout way, due to some real world connections we didn't even know we had: Heather recognized her voice teacher in a photo Matt had in his profile. Matt thought Heather was just being friendly because of his photo. Heather wondered why it took Matt a few weeks to set up an actual date!
About Matt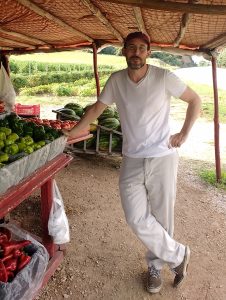 By day, I manage commercial real estate. I also play in a German Schlager band, play soccer, and enjoy cooking and fixing things. Most of my family lives in the Minneapolis area, including my mom and my sister's family.
Heather's Take on Matt
Matt is one of the most creative people I know and he will stop at nothing to get me to laugh. He's also one of the most grown up people I have ever dated. By the time we met, he had fought his way through so much emotional and financial upheaval that he was ready to be a good partner. He is also always growing and getting better.
When I think of Matt as a father, I think about the support he gives and his communication skills. He encourages my career, my relationships with friends, my health goals. Basically, if I want it to happen, he's going to help me get there even if it means sacrifice on his part. He values education and learning of all kinds, especially when it means he gets to go skiing while I take a lesson. We see ourselves as a team and are always on each others' side.
About Heather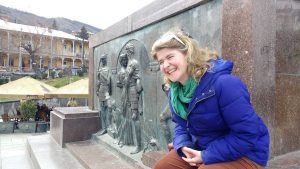 I teach writing at an arts college in Chicago's south loop. I'm also a published writer and yoga teacher, and I regularly participate in local dance and choral groups. My family lives in the far north suburbs and includes my parents, two brothers, a sister-in-law, and the tallest nephews one could ever hope to have. I see my parents every two weeks and spend a lot of time rebooting their computers. They both LOVE little kids and are super excited about this process.
Matt's Take on Heather
One of Heather's great qualities is her patience. She is patient with our 1000 year old cat, who loudly demands a very specific sleeping arrangement in the middle of the night. She is patient with her parents as she helps them navigate many issues associated with the later stages of life. She is patient with me when I make "interesting" route choices on road trips.
When I think of Heather being a mother, I think about the way she engages with her students – how she can be both understanding and firm with them. I think about how organized she can be. I think of all the loving attention she has given our cat. I think of the care she has shown her friends and family. And I think about how she continues to improve herself, while at same time learning to accept herself as she is.
Our Life Together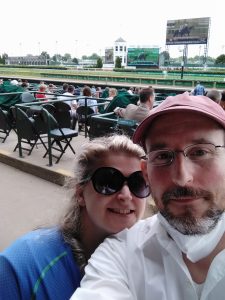 We live in a modest coach house on a quiet street on the North side of Chicago just next door to Andersonville. Although Matt has been living here a long time, we will eventually grow into something a little bigger with additional space and amenities.
We enjoy travel. Our unofficial goal is to take a trip abroad every couple years. In between we like to explore the US and usually do so via road trips. We travel to Minnesota 3-4 times a year to see Matt's family at Christmas, relax at our family cabin, and enjoy the State Fair.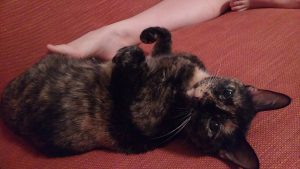 Thoughts about Adoption and Openness
We weren't sure what to expect when we signed up for our first adoption classes. We didn't know that openness was such a big part of modern day adoption. We had fears and doubts, about both adoption and openness. We still do! We know that this decision may be hard for you. Ultimately, we want to leave the door open to whatever works best for you and for the child.