Thank you so much for taking the time to get to know us through our pictures and stories. We wish you love and compassion as you undertake this journey, and whatever you decide, you will be making the best choice for you and your child. 
We are Charlie and Susan, a fun-loving couple in our 40s that live in a quiet suburban neighborhood with our sheepdog, Ollie, who keeps us on our toes and accompanies us on adventures! Susan is enthusiastic about Butler basketball, art and reading while Charlie loves board games, math, and his career in accounting. We share a passion for life and together enjoy cooking, traveling, and participating in community events. We both love that our relationship brings out the best in us, and we know that we can be ourselves around each other. We feel comfortable and content about who we are both individually and as a couple, and know that at the end of the day, we are each other's biggest fans and have each other's best interests at heart. We have so much love to share and are excited to bring a child into our loving family.
Susan was adopted as an infant through The Cradle and she knows firsthand what it is like to be part of something so special. She is truly thankful for the decisions her birth mom made and cannot ever truly know everything she went through and the sacrifices she made for Susan to be in the place that she is now. When we struggled to have kids, it was an easy transition to start the adoption process. It is such an interwoven part of our lives that now we could not imagine our family story happening any other way, and are looking forward to all the adventures, connections, and relationships it brings our way! We both grew up in loving households and to this day, have a great bond with our families who live close enough to take part in building on family traditions and making fun memories. We are committed to raising a child in a loving home, celebrating them for who they are, and supporting their passions in life.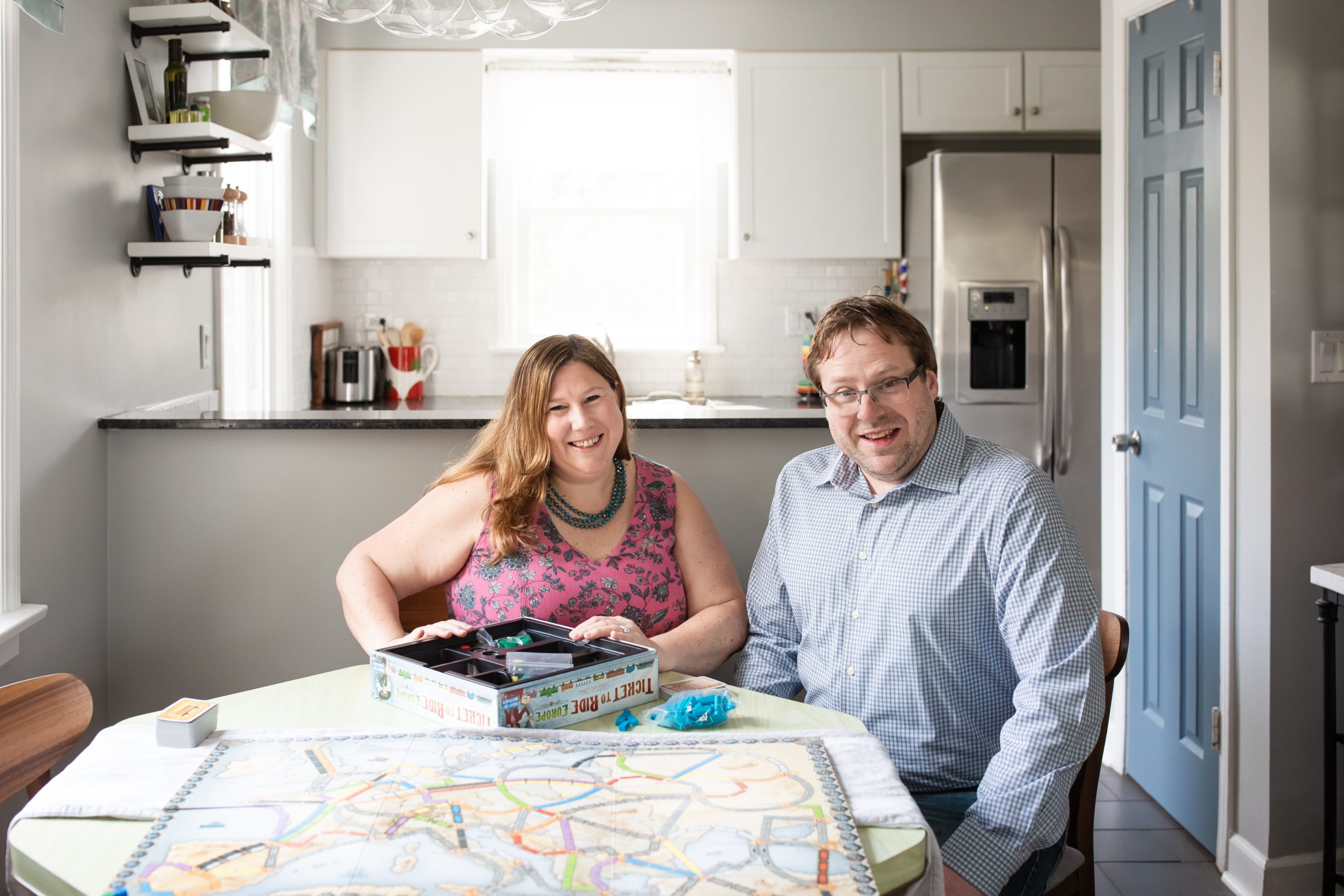 Meet Susan
I am passionate about enjoying life and having new experiences. A few of my favorite pastimes are visiting museum exhibits, reading, attending live music, and traveling. I love a good road trip and enjoy traveling abroad to experience different cultures. I am also passionate about children's access to books. After earning an M.A. in Art History, I worked to plan programs, events, and exhibits for the public library. Currently, I work at a local bookstore assisting with events and author talks. I love that the bookstore is a community hub that creates opportunities for people to expand their knowledge through attending events. 
I am so happy that not only do I have a great relationship with my family, they also live close by in neighboring towns. Over the years, my relationship with my parents has evolved, and now we enjoy a family bond and a wonderful friendship. My dad shared a love of Butler basketball with me; while my mom and I enjoy mother-daughter trips. My younger brother and I find time to hang out together, often grilling in our backyards with his kids and my dog running around. Over the last seven years, my two nephews have become a highlight of our sibling relationship. I enjoy being the fun aunt! 
Susan in Charlie's Words
What I love about Susan, and why she will make a great mom, is that she is always pushing me to be the best version of myself. For example, her love of travel and experiencing new things is always challenging me to broaden my horizons and enjoy life. I think this same characteristic will help Susan be an excellent mother, as she will always be influencing our children to try new things and experiences.
Meet Charlie
I am a compliance manager and responsible for a department of 12 staff. I enjoy making a difference on an individual level by ensuring that the people I serve are receiving the health insurance or retirement benefits that they deserve. When not working, I enjoy taking our dog for walks in the neighborhood and saying hello to our friends (both human and canine)! I love board games and attend the World Boardgaming Championships, a week-long convention that pits the best boardgamers against each other. I also enjoy online computer games with friends. Growing up, my dad got me into frisbee golf, and my family and I have enjoyed playing several frisbee golf courses in the area.
My parents, sister and her husband all live in Wisconsin, while my brother and his wife live about 25 minutes away from us. I am close with my entire family, and we see each other on holidays and to celebrate birthdays. We enjoy traveling together for family vacations and have recently cruised the Caribbean twice. One of my favorite memories was from a family trip to Hawaii, where I wheeled around my grandfather in his wheelchair through the pineapple maze! Every summer since 2001, we have attended the World Boardgaming Championships as a family. Board games are something that my family grew up playing, and now as adults we play board games at every family get-together. 
Charlie in Susan's Words
Charlie is warm and thoughtful and is always there to help at a moment's notice. I appreciate his quick wit, touching sentimentality, and the way he makes me feel appreciated and important. I love watching him with our dog, Ollie, and how he takes the time to make sure Ollie is happy, healthy, and living his best life. I am looking forward to the adventure of parenthood with Charlie. He is so patient, understanding, and always makes sure his loved ones' needs are met and that they are happy.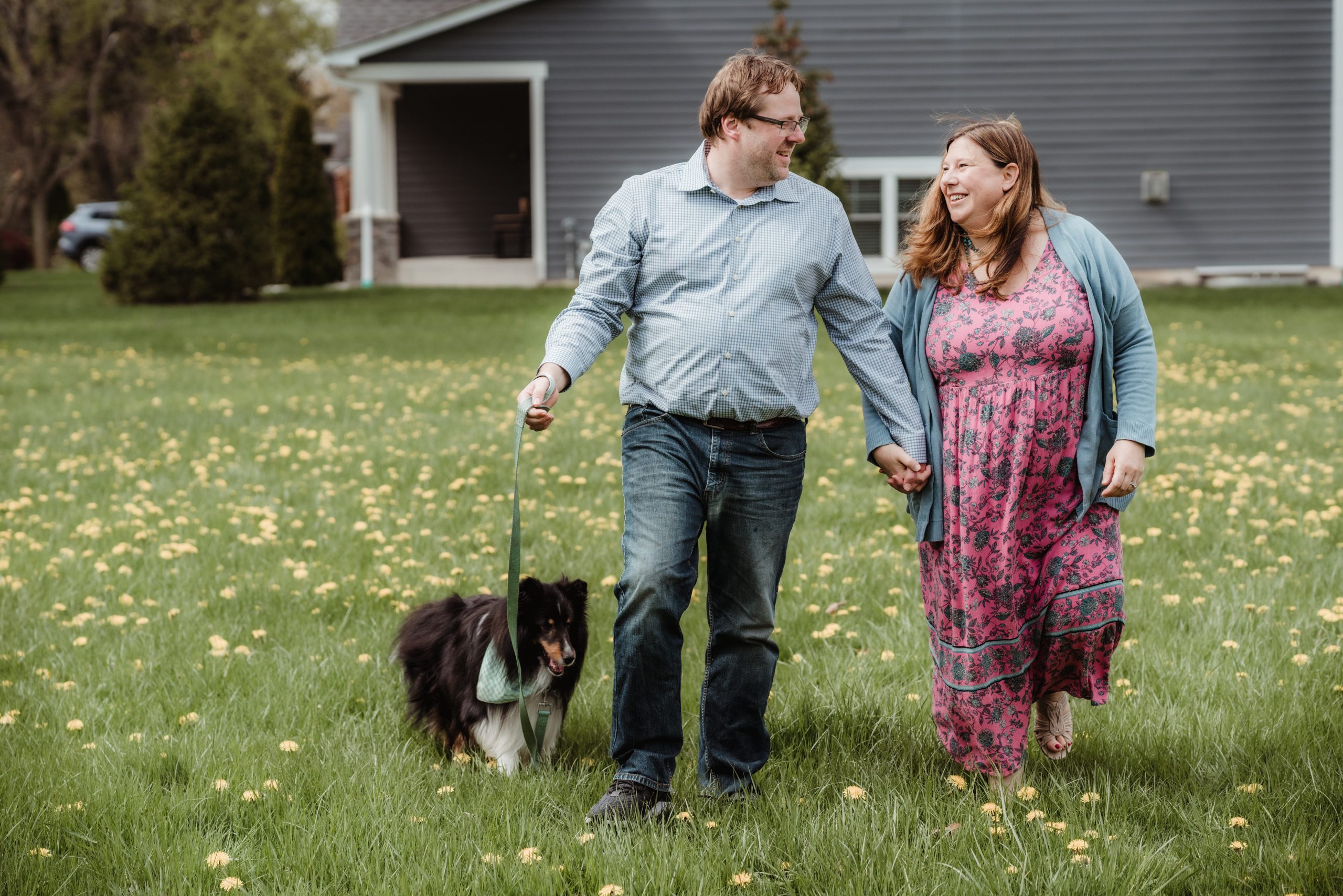 Open Adoption
We hope to give you some insight into who we are as a couple and, in the future, we are hopeful to have the opportunity to meet you and build a beautiful relationship together, with respect to your level of comfort. We cannot imagine this journey without including the love and shared stories we would have with the birth family and already anticipate the joy we would share with them as we watch the child grow, prosper, and become the person they will be! We are committed to being open, honest, and reflective about their background and include their birth family as a special part of their story, and are looking forward to making meaningful connections to their culture, traditions, and birth family.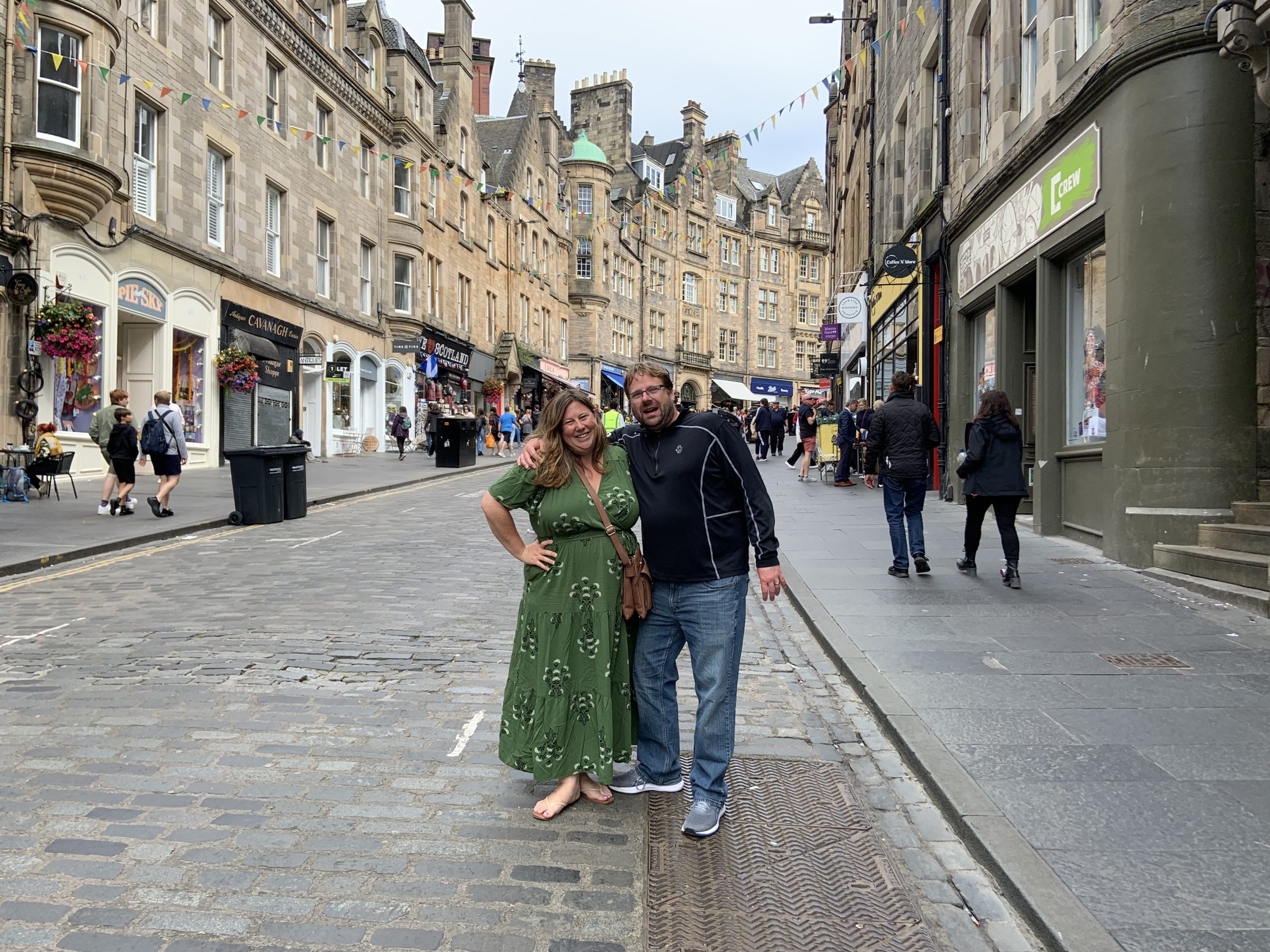 We thank you so much for getting to know us and we appreciate your willingness to let us be on this path with you. We wish you all the best as you continue your journey.