Welcome to a quick peak into our lives! We understand that you may be going through a difficult time in your life and we are appreciative that you have taken the time to get to know us. We wish you and your child the very best.
Our Story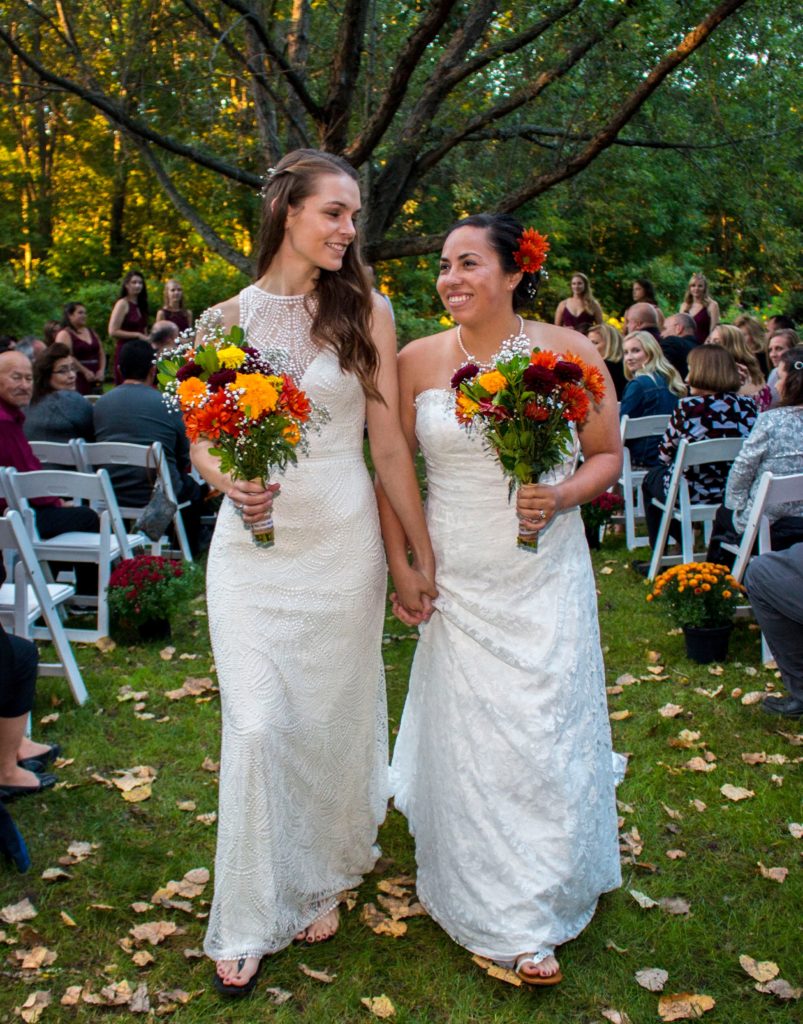 Hi, we are Brie and Narissa. We are two fun-loving, down-to-earth ladies. Life has been a fun adventure for us. We met online in 2016 and haven't looked back since! When we met, Brie was working 4 jobs at minimum wage, while Narissa finished her Masters of Occupational Therapy. By 2018, we had found our forever home and gotten married. To this day, we are not sure how we survived those years, but we both remember it bringing us together, being fun, and giving us an appreciation for the little things in life.  We look back now and are humbled at the goals we have achieved and the life we have built together. Brie now works just one job as the manager of the gymnastics and outdoor education programs for a park district and Narissa now works in a hospital as an occupational therapist. As an educator and a health care worker, this last year has really shown us how resilient we are as a couple.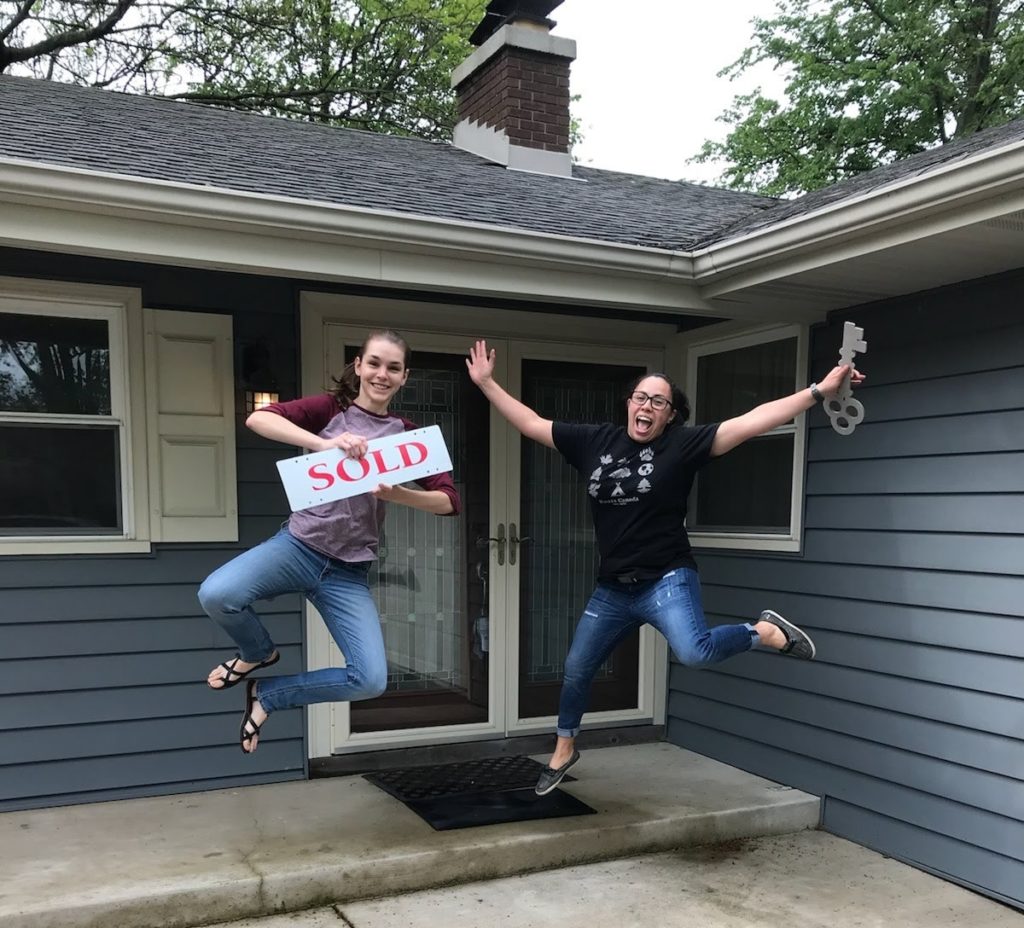 Family and Friends:
Our family and friends mean everything to us and they all are very excited to watch our family grow through adoption. Narissa has a large and very diverse family full of love, laughter and fun! Brie's family is tiny but very tight-knit and supportive of one another. In our home, friends are family. We even have a "framily" photo wall dedicated to our chosen and biological family members. We are lucky to have a very diverse group of friends and family, both male and female, that our child will be able to look up to and learn from.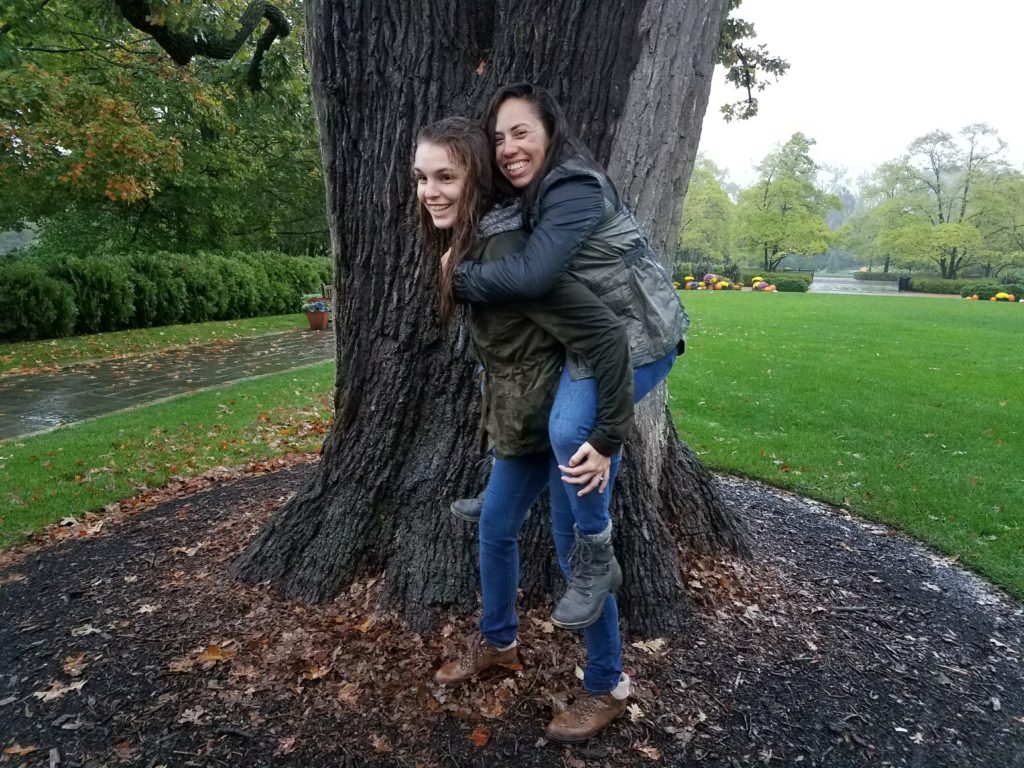 Adoption and Openness:
We've always known adoption would be our first choice when it came time to start our family and we're so excited to finally begin this adventure. We hope to share a level of openness with you and/or your family whether it be in person or electronically. We understand that the level of openness may change over the years, but at the end of the day, we just want what is best for everyone, especially the child.
Parenting:
Through humor, boundaries and examples, we hope to raise a self-confident child who is not afraid to chase their dreams. Most important to us is to raise a respectful, kind and thoughtful child who treats all people with dignity and compassion. We know there will be ups and downs, but we also know that our child will laugh every day and be surrounded by unconditional love.
Thank You:
We can't thank you enough for taking the time to look at our profile and read more about us as you consider what the future holds for you and your child.