Hi! Thank you for taking the time to read our profile and learn about us. We are Ashley and Steve ( plus our furry friends, Larry, Lucy and Teddy). We are very grateful that you are considering us as your child's adoptive parents. We love to have adventures and wonderful experiences as a family and we hope to share those with our child.
Our struggle to have children has led us to growing our family through adoption. We cannot imagine what a difficult decision this is for you and we are touched by your strength and courage. We look forward to bringing a child into our home – one filled with laughter, happiness, and a tremendous amount of love. Thank you!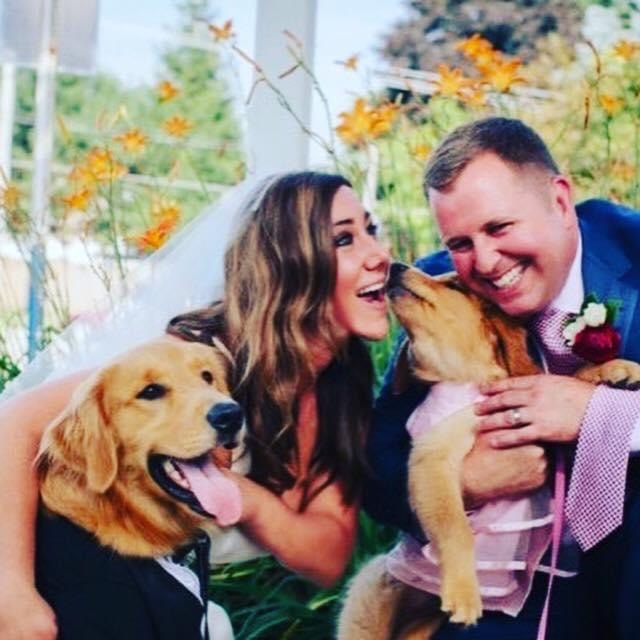 Our Story:
We met six years ago in Chicago. We both worked in the same office building one floor apart. We were walking down the stairs and caught each other's eye. We started talking and we realized we had a lot in common. Steve then asked Ashley out for sushi that weekend. Our friendship blossomed and quickly became more. We dated for the next year enjoying life as a couple traveling, playing sports and enjoying each other's company. We got engaged in St. Maarten, after one year of dating. We married on July 14th, 2018 one year later. We have now been together for six years. We are best friends and partners for life. Ever since we exchanged vows, our dream has been to expand our family and share this beautiful life together with children.
About Ashley
Ashley grew up in Greenville, Delaware and moved to Chicago when she was 10 years old. She is the youngest of 4 siblings. She has two brothers and a sister and her parents have been married for over 40 years. She is an Aunt to one niece and seven nephews. Her family taught her to love openly, care for the people around her and to be kind to everyone. She finds the positive in every situation. Ashley is funny, out-going, and lives life to the fullest. She has always wanted to be a mother since she was a young girl. She loves kids and kids always love her. She has a personality where kids feel comfortable being themselves around her. She is a kid at heart. Ashley is a very open and approachable person and you can tell her anything. She will never judge you and that is what her friends love most about her.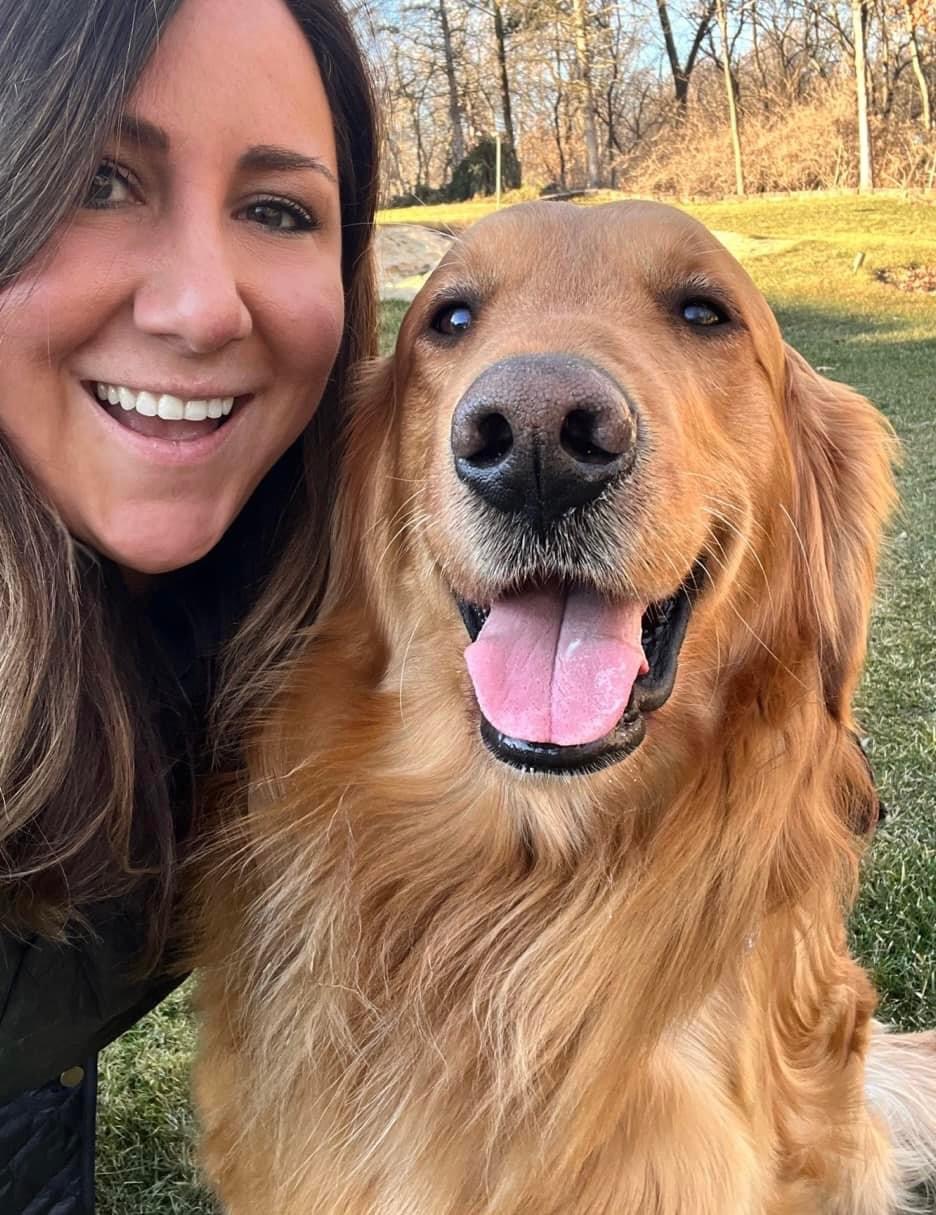 About Steve
Steve grew up in Lake Zurich, Illinois. Which is the town next to where we live. He is the oldest of three brothers. Steve is a very active person who enjoys playing many sports, including golf, volleyball and soccer. He also loves maintaining his yard, including his natural grass putting green that he built from scratch. Steve has worked in I.T. technical sales for over a decade and loves solving problems for his clients. Many of his clients have become our friends over the years. Steve is known for having an out-going, fun, and witty personality. He is the first person to make friends with strangers. He always finds the positive and fun in every situation.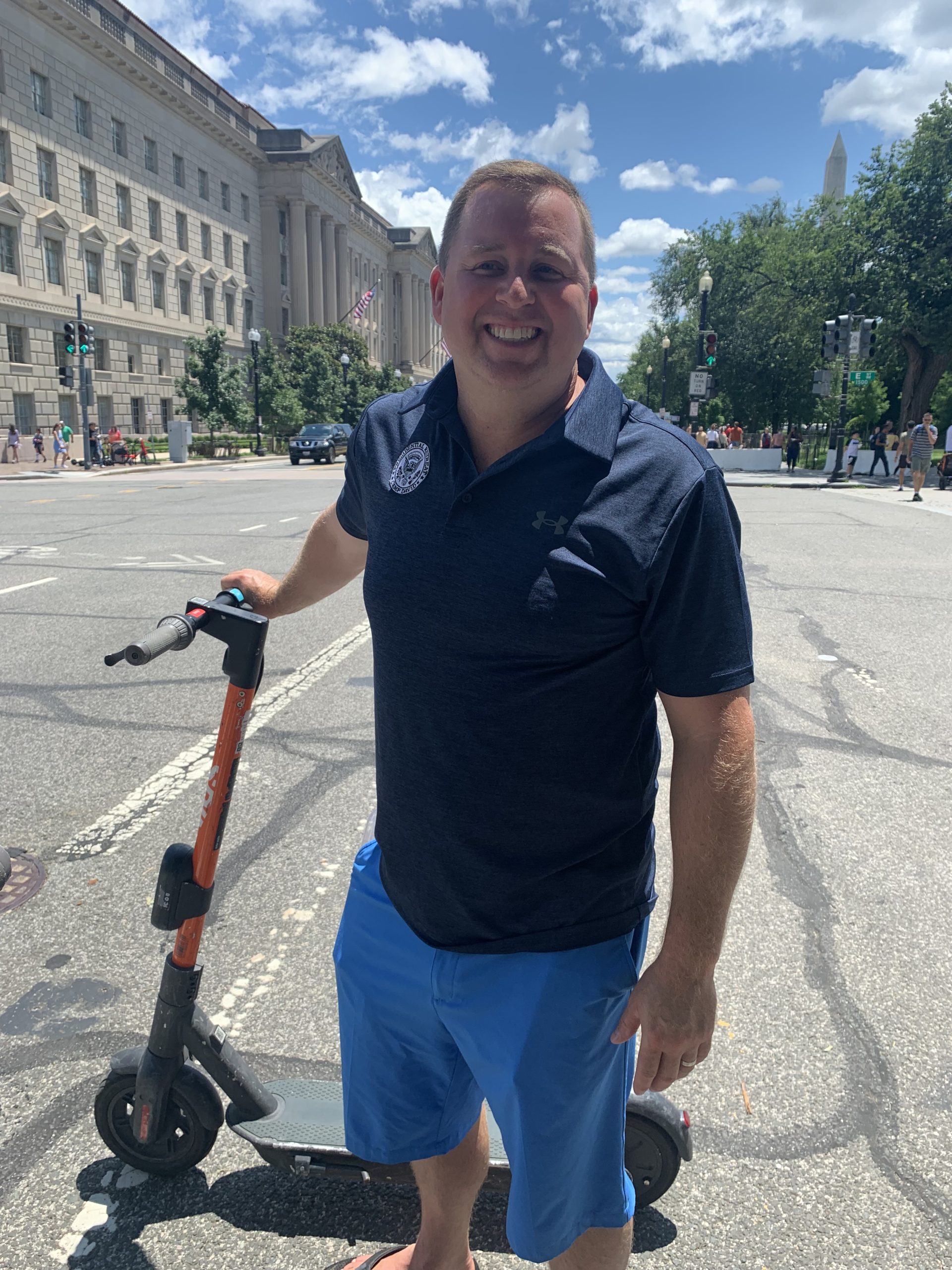 On Openness
We would love to get to know you and build a relationship throughout this journey. If you would like, we welcome continued contact with you. We promise to honor you as an important part of our family and will always answer your child's questions with honesty and love. You will always be spoken about with gratitude, and your child will always know how we all came together through love. We would love to stay in touch with you in ways you feel comfortable, like through letters, pictures, and visits are all forms of contact we are ready for!
On Parenting
We cannot wait to be first time parents! We look forward to being able to watch our child grow. From their first steps, to growing imagination and creativity, to seeing the adults they become and their impact on the world. Most importantly, being able to raise a kind-hearted individual who trusts in who they are and is open to the world around them. We look forward to being able to guide our child through different stages of life and to be there to witness how amazing their journey is as they grow and become their own person. We will provide them an opportunity to an amazing education. Our local school system is wonderful. The Elementary School, Middle School and our local High School are all within a mile from our home. Our child will be able to walk to school or ride their bike to school.
Our Child Care Plan
Ashley will be a stay at home mom. She looks forward to spending the early years of our child's life at home with them. Being able to experience their life milestones and watching them grow and help shape them into the person they are going to be. She looks forward to caring for our child and watching them discover what they love and are passionate about. I want to help our child experience different things and decide their interests and fully support those decisions. I want our child to be in a place where they know that they can always count on us. Steve works from home full time and will be included in these milestones as well. We are looking forward to that!
Our Dogs
Larry is a 5 year old Golden Retriever who loves to play, play fetch, and cuddle. He loves children and can't wait to be a big brother!
Lucy is a 4 year old Golden Retriever who loves to play with her 2 brothers; she loves to give hugs and smiles with her pearly white teeth. She can't wait to be a big sister!
Teddy is a 3 year old Golden Retriever who loves to chew on sticks, give big hugs and kisses, and who hides the TV remote.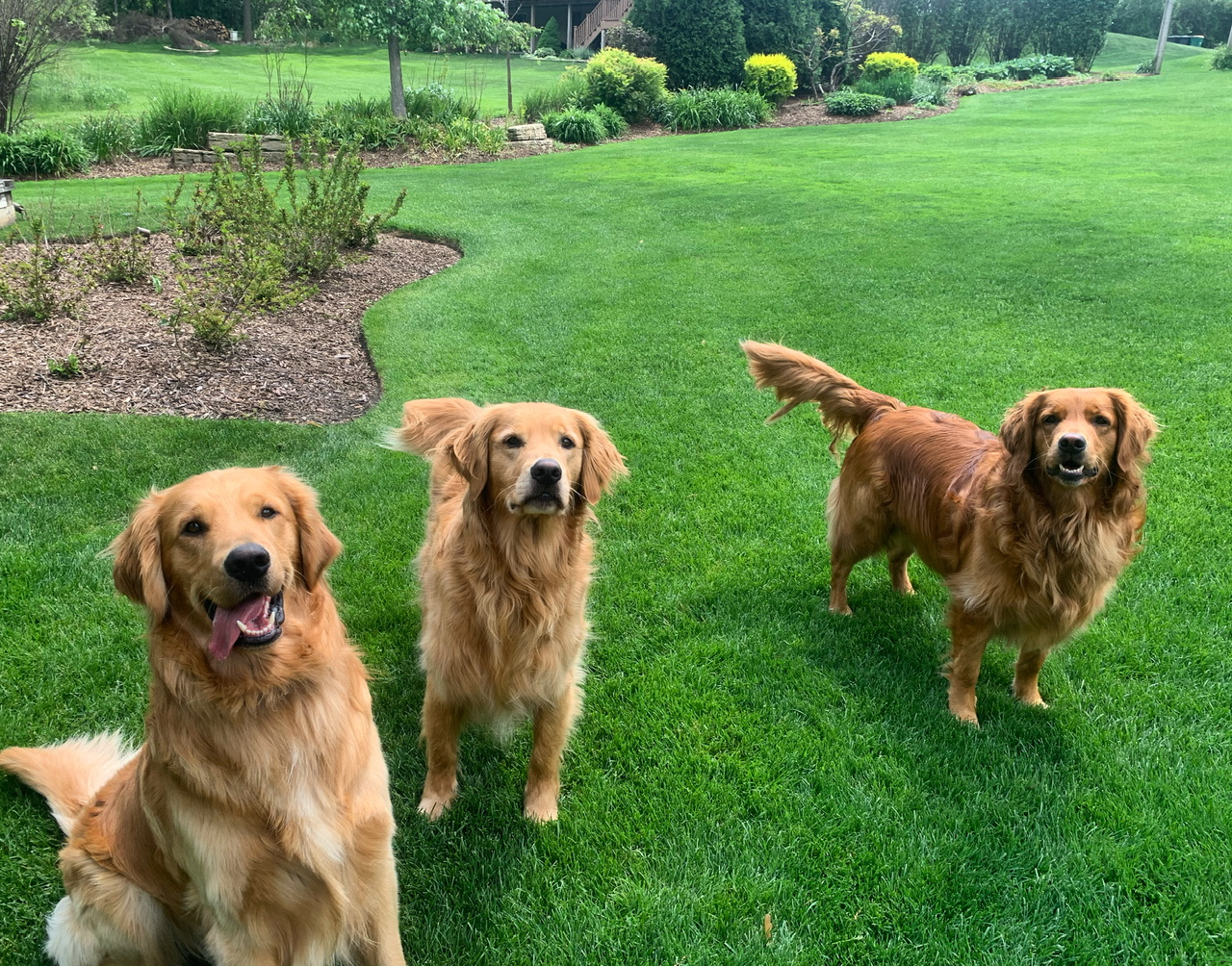 Our Home and Neighborhood
Our home is 40 miles outside of Chicago. We live in a 3,965 square foot, 4 bedroom, 3.5 bath home. It is a kid's paradise! We have an open floor plan with a walk out basement. Our basement includes a pool table, dart board, and shuffle board table for kids to play with. We live on 2 acres of land with a putting green and a large wooded backyard for kids to play. We also have a large pond at the end of our culdesac where kids can fish. We live on a secluded 9 home culdesac. Our neighborhood is very kid friendly. Our street is often filled with kids riding bikes and playing outside of our house.
Our town has many year round outdoor activities including nearby playgrounds, fishing, boating and kayaking. We enjoy going to our town's beach and swimming pool that has water slides and diving boards. We look forward to our child being involved in many local sports, arts, music and other activities offered by our wonderful park district.
Our promise to you
We believe adoption is a difficult and selfless decision. It takes bravery, strength and unconditional love to make this decision for your child and we have so much respect for you. Although we can't possibly imagine what you are going through right now, we want you to know that whether or not you choose us, we want what is best for you and your baby. If you choose us to be the parents of your child we will love, support and care for him/her unconditionally. Your child will be adored and welcome into our family with open arms. Adoption will be talked about openly in our home and we will answer all of your child's questions to the best of our ability. Your child will always know you had his or her best interest in mind from the beginning and your love for them is unconditional. Thank you for considering us to be the parents of your baby.
With Love